Zélia Freitas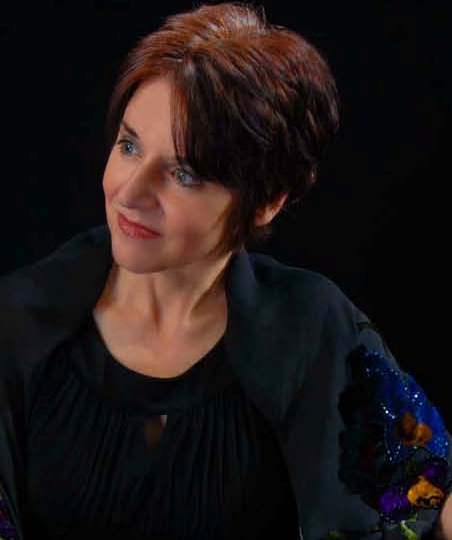 Biographical Notes
April 2013
In 1988, Zélia had her Fado singing debut at the Clube Recreativo da Familia Portuguesa in San Leandro.
Led to this life changing experience by her good friend and very talented guitarrista, Leonel Medeiros, Zelia soon began to enjoy the wealth of talent in the Fado Community at that time, namely, José Elmiro Nunes, Aniceto Baptista, Helio Beirão, Jorge Rocha, and many others.
Near a decade, Zélia performed throughout California, also having the opportunity to sing in the East Coast, Canada and Azores, until health concerns would force her to abandon the stage. After a prolonged illness, and after much pondering, she appears in 2003, performing for the first time with Sete7Colinas at a parish festival in Turlock, in a Fado event in homage of Amália Rodrigues. She would then, officially return to the Fado stage in 2004.
Zélia, although best known as a "Fadista" (Fado singer), remains a versatile singer, possessing the ability to sing multiple genres.
Presently, she is Music Director for the Parish of Our Lady of the Assumption Liturgical Choir, in the city of Turlock, California.
Performing live has been her commitment to the Fado Community over the years. In thanksgiving for the support she's received, her hope is that, soon, her first Fado recording, now in the making, will be available to share with all Fado lovers.
_______________
Zélia Freitas
Notas Biográficas
Abril 2013
Zélia Freitas em tenra idade começou a cantar em coros e a tocar instrumentos, nomeadamente bandolim, piano e violão; na sua juventude participou em vários conjuntos musicais, colaborando também com diversos grupos populares e corais. Presentemente, Zélia é Directora Musical/Regente do Côro Litúrgico da paróquia de Nossa Senhora da Assunção em Turlock.
Aos 23 anos Zélia revelou-se como Fadista, acompanhada por Leonel Medeiros à guitarra e José Elmiro Nunes à viola, estreando-se no Clube Recreativo da Familia Portuguesa, em San Leandro, California, dando início assim a uma nova etápa musical na sua vida. Zélia passou nove anos cantando pela California, tendo tido também a oportunidade de participar em espectáculos na Costa Leste, Canadá, São Miguel e Terceira. Depois desta primeira década, por razões de saúde, afastou-se por algum tempo, regressando à vida artística a Janeiro de 2004.
Zélia, quer Fado, quer Canção ou outros géneros musicais, dedica-se musicalmente a espectáculos ao vivo, mas pretende lançar um album de Fados e Canções logo que seja possível.
Zélia Freitas é natural da ilha do Faial, Açôres. Emigrou para os E.U.A. nos fins de '77. Reside presentemente na cidade de Hilmar, California.
Contact info:
Telefone: 209 277 4258
Email: freitas.zelia.mv@gmail.com