Listen to fado music in Boston area, Cambridge, Fall River, Lowell, New Bedford, Peabody, New Bedford, Newington, Providence ....
​

March 2019
Noite de Fado - Fado Night
​Portuguese guitarist
Marta Pereira da CostaUS Tour

​



​7 Mar - 5 Wounds Portuguese National Church, San José, California ​8 Mar – Portuguese Ambassy, Washington DC 9 Mar - Millennium Stage, Kennedy Center, Washington DC 12 e 13 Mar – SXSW Festival, Austin, Texas 14 Mar - David Rubenstein Atrium, Lincoln Center, New York ​15 Mar – DRom, NYC, NY 16 Mar - Narrows Center for the Arts, Fall River, MA This is Marta's first US debut as a headliner. Marta toured the US in 2013 and again in 2014 with Rodrigo Costa Félix and Pedro Pinhal, in visits sponsored by Portuguese/American Cultural Exchange (PACE). For this tour, she is playing concerts in CA, DC, TX, NY, and MA. The concerts are an opportunity to hear a broad range of Portuguese and other music, played by one of the highest profile musicians working in Portugal today.
​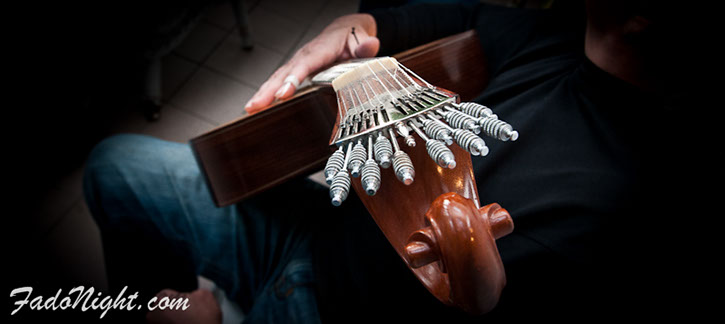 ​March 2018Noite de Fado - Fado Night
​ Ricardo RibeiroOne of the greatest fado singers of his generationComing to the US accompanied by top fado musicians from Portugal March 2018 Friday, March 23 - Boston area - Larcom Theatre in Beverly, MA ​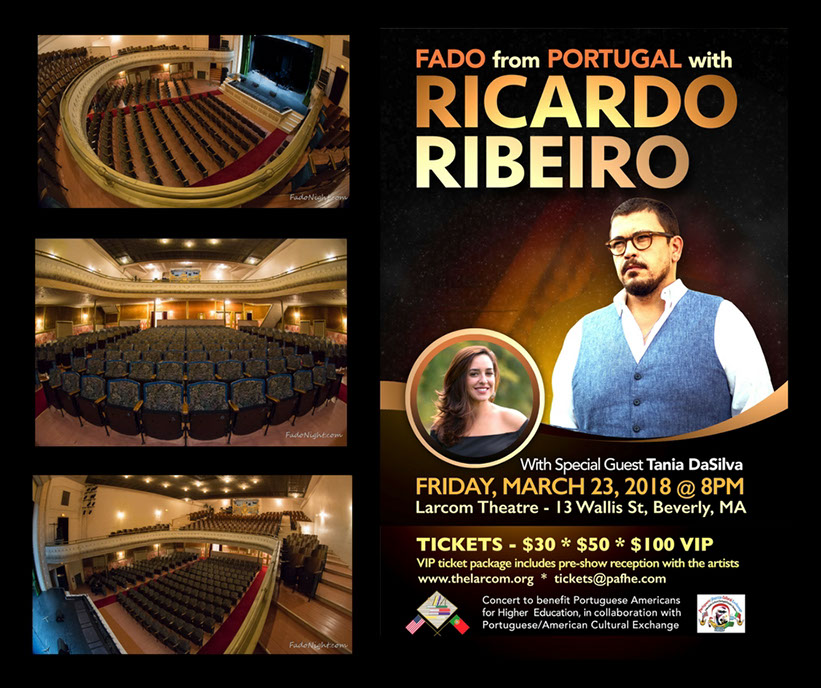 ​

​ David Silveira GarciaFado Album ReleaseatPortuguese Band of San JoseSan Jose, California Saturday, March 17, 2018 ​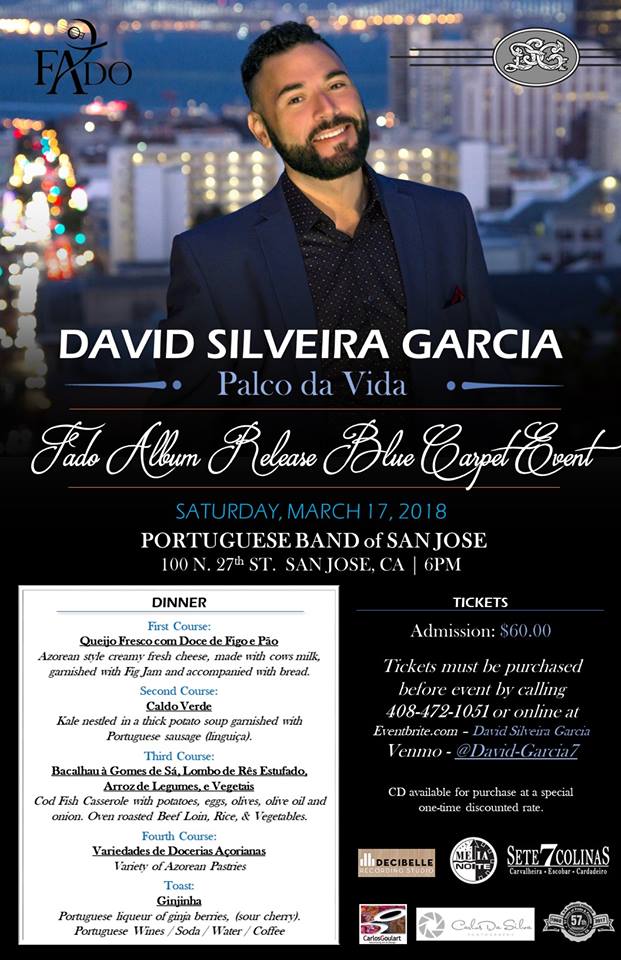 March 2017
Noite de Fado - Fado Night
​ Saturday, March 25, 2017 @ 7:00 pmAteneu Luso Americano120 Covel Street, Fall River, MACall (508) 679-4916​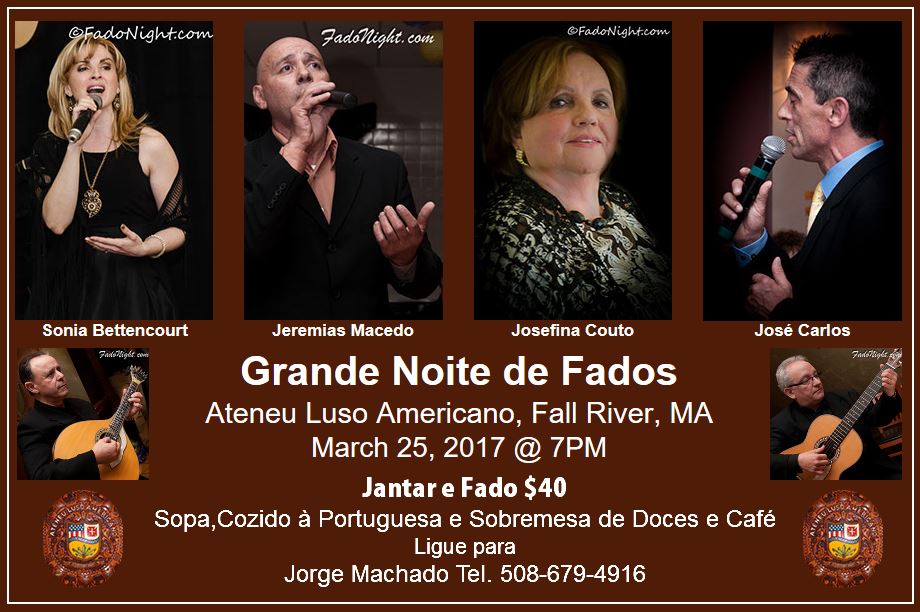 Saturday, March 11, 2017 @ 8:00 pm
Portuguese Club of Long Branch
191 Broadway
Long Branch, New Jersey
Call (732) 870-0608
​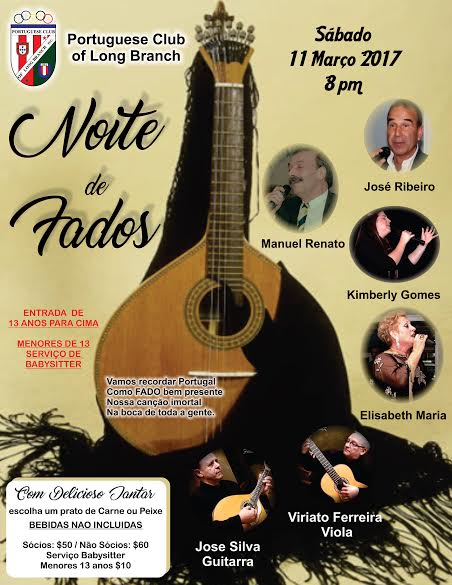 Saturday, March 18, 2017 @ 8:00 pm
Artesia D.E.S.
Artesia, California
Fado singers
Mara Pedro from Portugal
&
Pedro Botas from New Jersey
Guitarristas
Sete Colinas
&
Wallace Oliveira
​