July 2018
Noite de Fado - Fado Night
​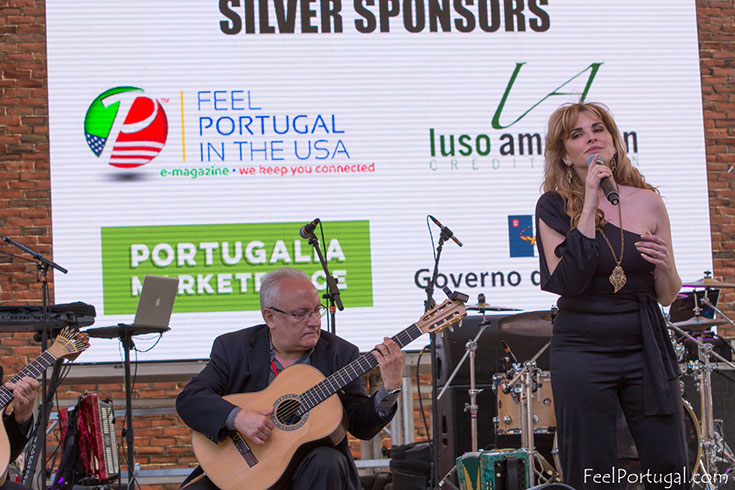 July 2016
Noite de Fado - Fado Night
​ Ana LainsSings Fado, the Soul of PortugalThursday, July 28, 2016The Burren, 247 Elm St, Somerville, MA​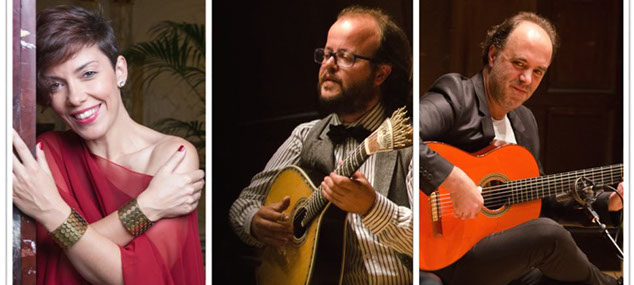 Doors open at 6 pm. Showtime is 7 pm sharpSeating for dinner is first come first serveTICKETSPortuguese fado singer Ana Laíns performs at The Burren in an intimate acoustic evening of soulful Portuguese music. Ana's music has received widespread critical and artistic acclaim nationally and internationally, including numerous prizes as well as a year-long tour as international ambassador of the Portuguese language, culminating with her highly successful visit to the US last year. Ana will be joined by renowned fado musicians Sandro Costa and António Neto, both of whom have performed worldwide with Mariza and other luminaries of the fado.This is a rare opportunity to experience the roots of the fado--straight from Lisbon.
30 YEARS OF TRADITION
THE LOWELL FOLK FESTIVAL
JULY 29, 30 and 31, 2016
Featuring:
Ana Lains – Fado from Portugal
​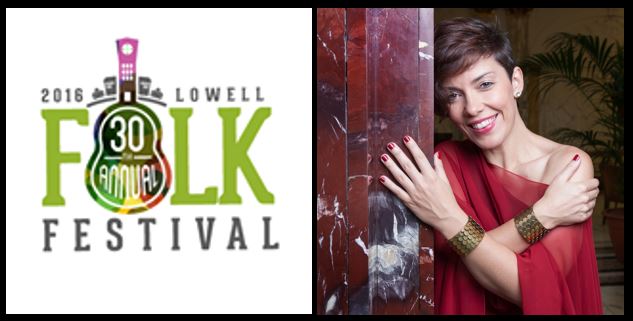 Ana Laíns is one of the brightest stars in Portugal's centuries-old tradition of fado singing. She brings a bell-like clarity to this genre of minor-key laments about the hardships of life at sea, the pressures of urban poverty, and, above all, the heartbreak of romance. Like all the legendary fadistas (female fado singers), Lains aims for the experience of saudade, the feeling that one has been overcome by fate and carried away like a stick caught in the water's current.
Often described as the soul of the Portuguese people, fado is arguably the world's oldest urban folk music, having emerged from the bustling cafes and side streets of old Lisbon in the early 19th century. A true fadista embodies the soulfulness of this musical tradition, delivering lyrics with barely controlled raw emotion.
"People think of it as a sad music, full of sentiment, sang by nostalgic women," Laíns says. "And that is true, but there is more to it than that. It was first sung by sailors and other men in the 19th century.
Most of the times, traditional fado has no melody, and it is part of a good fado singer's job, to improvise and create his or her own style."
Laíns grew up in the rural Portuguese region of Ribatejo, but at the age of 19 she moved to Lisbon to become a professional singer. There she honed her skills in the traditional fado houses—small, darkened taverns where locals listen to fado over wine. She had her breakthrough when she won Lisbon's "Grande Noite de Fado" ("Grand Night of the Fado"), the country's top fado competition. This led to her 2006 debut album, Sentidos, which expanded the scope of fado to include international influences.
"Fado—like jazz, flamenco or tango—cannot stand still, because time doesn't stop," Laíns explains. "I want to keep … singing in my language of Portuguese, because I feel blessed to have been born in such an amazing country."
The festival performances of Ana Lains are presented in collaboration with the Saab Family and the Portuguese / American Cultural Exchange.
​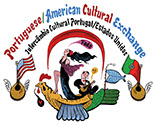 PAST EVENTS
July 2015
Noite de Fado - Fado Night
July 30, 31, 2015
Nighty live fado at Museum Cafe
Feast of the Blessed Sacrament
Clube Madeirense S.S. Sacramento, Inc.
27 Hope St. New Bedford, MA 02746
THURSDAY, JULY 30, 2015
Josefina Couto, Fado Singer
Manuel Brandao, Fado Singer
Viriato Ferreira, Viola Classica
Jose Silva, Guitarra Portuguesa
FRIDAY, JULY 31, 2015
Sonia Bettencourt, Fado Singer
Carlos Furtado , Fado Singer
Viriato Ferreira, Viola Classica
Jose Silva, Guitarra Portuguesa
visit www.portuguesefeast.com for more infomation
---------------------------------------------------------------------------
​ July 2014Noite de Fado - Fado Night Rodrigo Costa FélixJuly 2014 - US TourWith Marta Pereira da Costa, Pedro Pinhal and local artists and musicians ​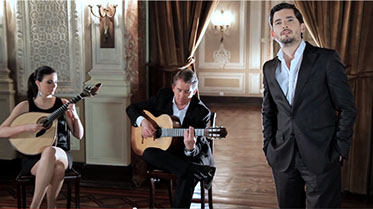 Rodrigo Costa Félix has been touring Europe extensively in support of his second CD, "Fados de Amor," which has been recognized as Best CD of the Year by the prestigious Amália Rodrigues Foundation. Costa Félix is a singer, composer and lyricist whose recent single "Amigo Aprendiz" was named one of the 12 best ballads of 2012 by The Atlantic Monthly. He will be joined on stage by Marta Pereira da Costa, a virtuoso of the Portuguese guitar, and Pedro Pinhal, a veteran viola player who has accompanied many of fado's greatest artists. Saturday, July 12, 2014 - 8:00 pmOverland Park, KansasPerforming Arts SeriesJohnson County Community CollegePolsky Theatre, Carlsen Center12345 College BlvdOverland Park, Kansas Friday, July 18, 2014 7:00 pmNew Bedford Whaling Museum18 Johnny Cake HillNew Bedford, MA 02740 Saturday, July 19, 2014 - 7:00 pmElizabeth, New JerseyElizabeth Portuguese Club417 US Highway 1, Elizabeth, NJFor ticketsElizabeth Portuguese Club 908-355-1222Portugal Express 909-352-7818Valenca Restaurant 908-354-4024 July 2013 Saturday, July 13, 2013Butte, Montana - USAFadista: Nathalie PiresMontana Folk FestivalMain Street Uptown Butte   Tel. 406.497.6464 Saturday, July 13, 2013 8:00pmBerkeley, California - USAPortuguese world music at Berkeley's prime roots music venue.Ramana Ana Vieira, fadista (vocals and keyboards)Michael McMorrow, Portuguese guitarra and 7-string guitarLaura Boytz, celloStephen La Porta, drums and percussionAlberto Ramirez, bassFreight & Salvage Coffeehouse2020 Addison Street, Berkeley, California 94704Tickets and more info:http://thefreight.org/ramana-vieira-ensemble-0 Sunday, July 14, 2013Butte, Montana - USAFadista: Nathalie PiresMontana Folk FestivalMain Street Uptown Butte   Tel. 406.497.6464 Saturday, July 20, 2013 7:30 PMNewark, NJ - USAFadista: Fatima SantosGuitarristas: Jose Luis Iglesias and Cesar GarabiniPic-Nic Restaurant233 Ferry St., Newark, NJ Saturday, July 20, 2013Milton, Ontario - CANADAFadista: Nathalie PiresMilton Centre for the Arts @ Mattamy Theatre1010 Main Street East   Tel. 905.878.6000 Saturday, July 20, 2013 6:00 PMDartmouth, MA - USAFado Feast to Benefit Women's CenterFadista: Jose CarlosRunning Brook WineryDartmouth, MA$30 for each ticket - $50 per coupleIncludes dinnerCall 508-985-1998 July 26, 2013Noite de FadosFall River, Massachusetts - USAFadistas:Pedro Botas, Rosa Maria, Jeremias MacedoVictor RevoredoGuitarristas: Guitarras do AtlanticoLusitano Royal Gardens822 King Philips St Fall River, MA508--672-9104 July 26, 2013 8:00PMNoite de FadosAcampo, CA - USAViaggio WineryFadista: Marylou Lawrence Saturday, July 27, 2013Lowell, Massachusetts - USAFadista: Nathalie PiresLowell Folk Festival67 Kirk Street   Tel. 978-970-5000 Sunday, July 28, 2013Lowell, Massachusetts - USAFadista: Nathalie PiresLowell Folk Festival67 Kirk Street   Tel. 978-970-5000