​Find portuguese fado music venues in US. Restaurants and other venues featuring Portuguese fado music events, fado nights (noite de fado) or concerts in the US and Canada. Massachusetts, Rhode Island, Connecticut, New York, New Jersey, California, Kansas .... Toronto, Ontario, Mississauga and more.
​Fado ScheduleJanuary - February - March - April - May - June - July - August - September - October - November - December
​ ​Portuguese Fado, an old form of urban folk music in Portugal, was born in the streets and back alleys of Lisbon, Portugal in the early
1800's. Today, fado has gained its position in the World Music circuit. Fado is very much alive not only in Lisbon, Portugal but also in the US and Canada where many fado performances and fado night events take place. Fado music and lyrics can convey feelings of love, joy, sadness, pain passion and loss. This traditional Portuguese music is enjoying a major resurgence, spurred on by UNESCO's designation of fado as "World Immaterial and Cultural Patrimony" The word fado comes from Latin "fatum" meaning "fate" or "destiny". A common theme in fado songs is "saudade". The word "saudade" is difficult to translate in any language. It refers to a longing for a happier moment in a person's life and a yearning and hopefulness towards re-living that moment. Fado is usually associated with the cities of Lisboa and Coimbra in Portugal where it flourished. Fado music is the national song of Portugal. It is very intertwined with Portuguese culture. To truly understand Portuguese culture one needs to experience a Noite de Fados (Fado Night). Lisbon bairros (districts) where fado music flourished include: Mouraria, Alfama, Bairro Alto, Madragoa and Alcantara. Fado singers (male or female) are usually accompanied by a portuguese guitar (12 string guitar) and a viola (6 string acoustic guitar) ​ Nathalie PiresTuesday, August 30, 2016City Winery - New York City​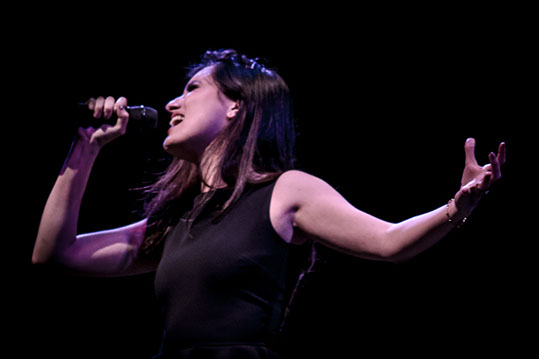 Nathalie PiresNathalie proudly represents what is arguably the oldest urban folk music in the world; the soul music of Portugal, fado. Her intense voice and raw emotion has gained her overwhelming recognition by the media as one of today's leading "fadistas," a huge honor considering she was born and raised in the United States of America. The success of her award winning debut album in 2007, "Corre-me o Fado Nas Veias" quickly earned her major popularity within the Portuguese community and international audiences which later led her to larger and emblematic stages and world music festivals. In the spring of 2013 the Boston Globe described Nathalie as the "fresh face of fado." She was also honored by PALCUS with the "Young Portuguese American 'Promessa' Award" which is considered the highest distinction attributed within the Portuguese community in the U.S. In early 2016 Sony Music Portugal released the critically acclaimed sophomore album "Fado Além". This album, produced and musically directed by Ricardo J. Dias, includes original music written and composed by praised artists including Amelia Muge, Vitorino, Joao Paulo Esteves Da Silva, Mario Claudio and many others with a calculated balance of traditional fados with an evolved sound. "Fado Além" was awarded 4 stars by Portugal's leading newspaper "Expresso" calling Nathalie's "debut a breath of fresh air amongst the fado albums produced by other new artists."Nathalie is currently touring the album in Portugal and Europe . This performance is part of a US tour of Fado Alem and the NYC debut of the album with her Portuguese musicians.​
​ Nathalie PiresSings traditional Portuguese fadoAmerican Folk Festival- Bangor ,MEAugust 26,27 and 28, 2016 ​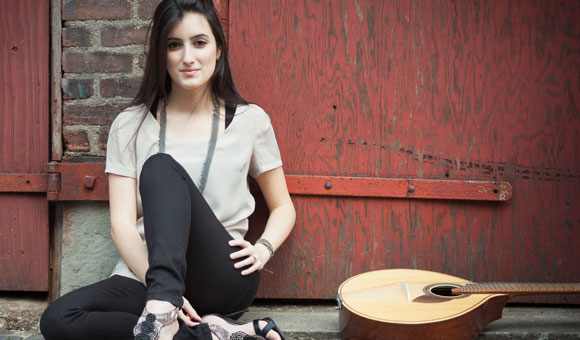 Nathalie is bringing her unique singing traditions to the Bangor Waterfront this August!Nathalie Pires a Portuguese fado singer who started singing at age thirteen and has received a number of awards and honors through her talents in traditional fado music. NATHALIE TOUR 2016 Aug 03 Lncoln Center - Damrosch Park, w/Manhattan CamerataNew York, NY Aug 15 ∙ Musical Theater Heritage, w/Ensemble IbéricaKansas City, MO, USA Aug 16 ∙ Musical Theater Heritage, w/Ensemble IbéricaKansas City, MO, USA TICKETS Aug 26 ∙ The American Folk FestivalBangor, ME, USA Aug 30 - City Winery - New York City​
Set 09 ∙ The 76th National Folk FestivalGreensboro, NC, USA ------------------------------- Ana LainsSings Fado, the Soul of PortugalThursday, July 28, 2016The Burren, 247 Elm St, Somerville, MA​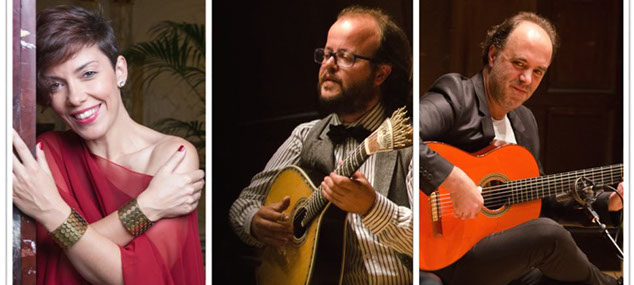 Portuguese fado singer Ana Laíns performs at The Burren in an intimate acoustic evening of soulful Portuguese music. Ana's music has received widespread critical and artistic acclaim nationally and internationally, including numerous prizes as well as a year-long tour as international ambassador of the Portuguese language, culminating with her highly successful visit to the US last year. Ana will be joined by renowned fado musicians Sandro Costa and António Neto, both of whom have performed worldwide with Mariza and other luminaries of the fado.This is a rare opportunity to experience the roots of the fado--straight from Lisbon. 30 YEARS OF TRADITIONTHE LOWELL FOLK FESTIVALJULY 29, 30 and 31, 2016Featuring:Ana Lains – Fado from Portugal ​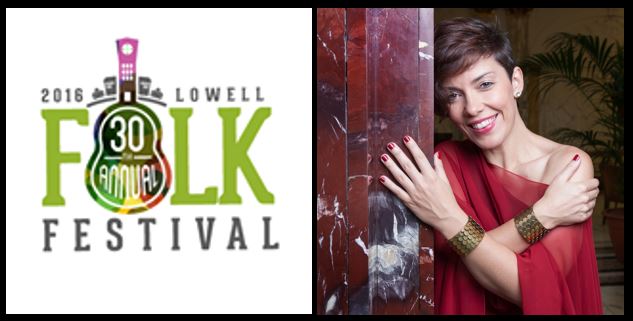 Ana Laíns is one of the brightest stars in Portugal's centuries-old tradition of fado singing. She brings a bell-like clarity to this genre of minor-key laments about the hardships of life at sea, the pressures of urban poverty, and, above all, the heartbreak of romance. Like all the legendary fadistas (female fado singers), Lains aims for the experience of saudade, the feeling that one has been overcome by fate and carried away like a stick caught in the water's current. Often described as the soul of the Portuguese people, fado is arguably the world's oldest urban folk music, having emerged from the bustling cafes and side streets of old Lisbon in the early 19th century. A true fadista embodies the soulfulness of this musical tradition, delivering lyrics with barely controlled raw emotion. "People think of it as a sad music, full of sentiment, sang by nostalgic women," Laíns says. "And that is true, but there is more to it than that. It was first sung by sailors and other men in the 19th century.Most of the times, traditional fado has no melody, and it is part of a good fado singer's job, to improvise and create his or her own style." Laíns grew up in the rural Portuguese region of Ribatejo, but at the age of 19 she moved to Lisbon to become a professional singer. There she honed her skills in the traditional fado houses—small, darkened taverns where locals listen to fado over wine. She had her breakthrough when she won Lisbon's "Grande Noite de Fado" ("Grand Night of the Fado"), the country's top fado competition. This led to her 2006 debut album, Sentidos, which expanded the scope of fado to include international influences. "Fado—like jazz, flamenco or tango—cannot stand still, because time doesn't stop," Laíns explains. "I want to keep … singing in my language of Portuguese, because I feel blessed to have been born in such an amazing country." The festival performances of Ana Lains are presented in collaboration with the Saab Family and the Portuguese / American Cultural Exchange.​