Find portuguese fado music venues in US. Restaurants and other venues featuring Portuguese fado music events, fado nights (noite de fado) or concerts in the US and Canada. Massachusetts, Rhode Island, Connecticut, New York, New Jersey, California, Kansas .... Toronto, Ontario, Mississauga and more.
​
Tuesday, November 17at 8:00pm
155 Varick St, New York, New York 10013
A Lusophone double-bill to thrill! Beloved Cape Verdean songstress Sara Tavares makes her triumphant return to the US after a six-year pause, bringing her funky rhythms, honeyed vocals and gorgeous, textured songwriting to the evening.
Sharing the double bill is Carminho, the hottest fado star in Portugal today. An outstanding and heartfelt voice, she performs traditional and contemporary fado songs, as well as jazz, Brazilian pop, and Portuguese folk music.
A Lusophone double-bill to thrill!
Carminho
Sara Tavares
Portuguese Fado, an old form of urban folk music in Portugal, was born in the streets and back alleys of Lisbon, Portugal in the early 1800's.
Today, fado has gained its position in the World Music circuit. Fado is very much alive not only in Lisbon, Portugal but also in the US and Canada where many fado performances and fado night events take place.
Fado music and lyrics can convey feelings of love, joy, sadness, pain passion and loss. This traditional Portuguese music is enjoying a major resurgence, spurred on by UNESCO's designation of fado as "World Immaterial and Cultural Patrimony"
The word fado comes from Latin "fatum" meaning "fate" or "destiny". A common theme in fado songs is "saudade". The word "saudade" is difficult to translate in any language. It refers to a longing for a happier moment in a person's life and a yearning and hopefulness towards re-living that moment.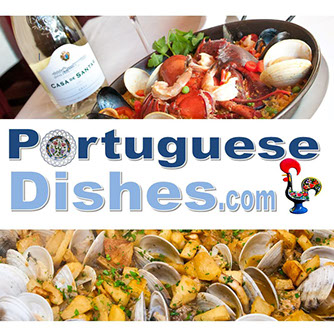 Fado is usually associated with the cities of Lisboa and Coimbra in Portugal where it flourished.
Fado music is the national song of Portugal. It is very intertwined with Portuguese culture. To truly understand Portuguese culture one needs to experience a Noite de Fados (Fado Night).
Lisbon bairros (districts) where fado music flourished include: Mouraria, Alfama, Bairro Alto, Madragoa and Alcantara.
Fado singers (male or female) are usually accompanied by a portuguese guitar (12 string guitar) and a viola (6 string acoustic guitar)
Listen to fado music in Boston area, Cambridge, Fall River, Lowell, New Bedford, Peabody, New Bedford, Newington, Providence ....